Client Fitness Testimonial
Dan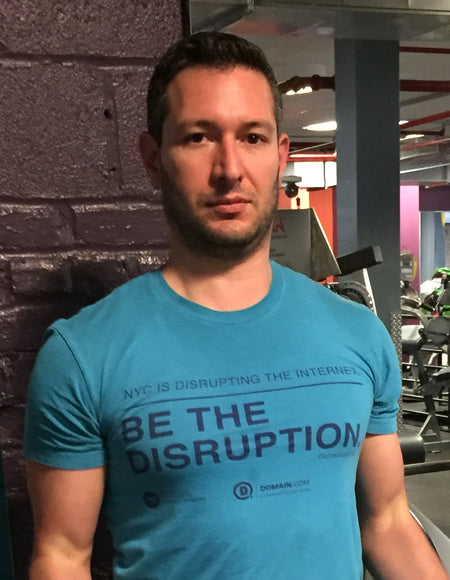 Name: Dan
Age: 33
Height: 5′ 10″
Dan's Training Program
Dan came to me with no formal training history. He had never even done certain basic barbell lifts (squat, deadlift). His major goals were to get instruction in proper form for the barbell lifts and to get a bit stronger. However, he presented with an added complication of constantly suffering from back pain. With no prior history of injury or serious training, I suspected the pain would disappear as he strengthened his back with proper technique.
Duration of Training
One 9-Week Cycle based on the Starting Strength methodology.
Before & After Statistics
Starting Weight: 150
Ending Weight: 165
 
Starting Weight for Lifts (lbs):
Squat 95x5x3 (with difficulty keeping knees out), Press 65×5×3, Bench Press 105x5x3, Deadlift 110×5 (with difficulty setting back and regular back pain), Power Clean 65×3×5
 
Ending Weight for Lifts (lbs):
Squat 165×5, Press 90×5, Bench Press 145x5x3, Deadlift 180×5 (with no more back pain), Power Clean 100×3×5
In His Own Words
One day I was fed up with being unhealthy and decided to make a change. I joined a gym and found a 5 day split weightlifting program. I was committed and didn't miss a day at the gym for the first two months. I felt much better but I wasn't making any progress. My weight remained flat at 150lbs and I wasn't getting stronger.
I did some research and discovered the Starting Strength Program. I really liked the linear progression model but I was hesitant for safety reasons. I had constant lower back pain and was afraid that lifting heavy free weights might make it worse. That's when I decided to train with Hayden so I could learn proper technique and minimize risk of injury.
I had never done a squat or deadlift in my life. Hayden took the time to teach me proper technique and ensure that I didn't injure my back. The results were better than I expected. Over the course of 9 weeks I gained 15 lbs, mastered the major lifts and changed my lifestyle. The best part about it was that my lower back pain completely disappeared. I tried so many different remedies including acupuncture, chiropractors, massage and stretching but nothing helped. Once I strengthened my back, my posture changed and now I'm pain free.
Starting strength was a great program for beginners and I would highly recommend Hayden as an instructor. He is very knowledgeable and professional.