About Us
Welcome to Science for Fitness
Hayden-William Courtland, PHD
Science for Fitness is currently run entirely by its founder, Hayden-William Courtland, Ph.D. A summary of his experience and education is listed below.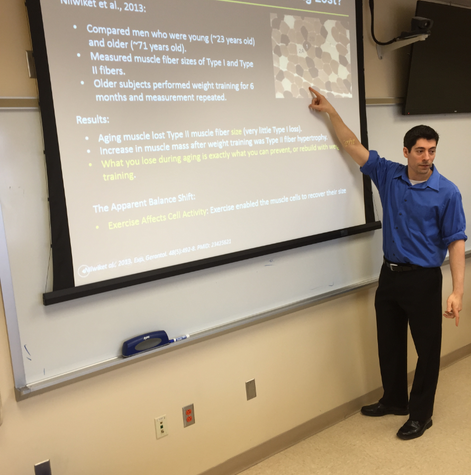 Scientist
My steadfast interest in wildlife and ecology as a child and teenager expanded to encompass chemistry and biomechanics when I enrolled in Vassar College – I pursued research in organometallic synthesis and mathematical modeling of fish swimming while majoring in biochemistry. After college I decided to pursue more advanced degrees in research instead of going to medical school. I enrolled in the Atlantic Veterinary College of UPEI and conducted research on the cellular and mechanical properties of lamprey cartilages as part of my M.Sc. degree in Anatomy & Physiology. At the end of my Masters I decided to pursue research that was more directly relevant to human health and enrolled in a Biomedical Sciences Ph.D. program at Mount Sinai Hospital where I studied the influence of morphology and quality on bone mechanical properties. I then completed a postdoctoral fellowship specializing in metabolic and hormonal regulation of bone development and bone loss in aging before becoming an Assistant Scientist at the Hospital for Special Surgery. My publication record can be viewed on PubMed as well as Google Scholar.
The degrees I hold are as follows:
B.A., Biochemistry
M.Sc., Anatomy & Physiology
Ph.D., Biomedical Sciences – Orthopedics
Postdoctoral Fellowship – Endocrinology, Diabetes, and Metabolic Bone Disease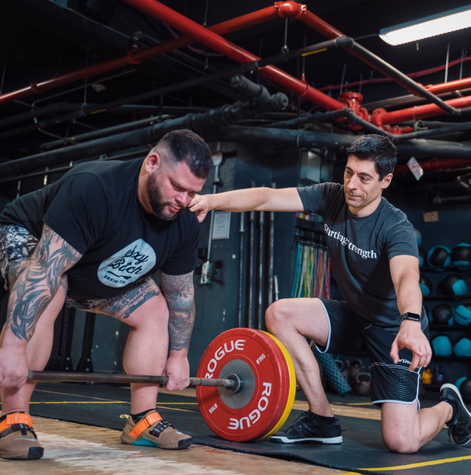 Strength & Conditioning Coach
My interest in exercise and training gradually developed once I started college and, given my science background, it dovetailed nicely over the years. I learned principles of strength training and conditioning on my own by scouring all the books and articles I could find, while simultaneously referring back to the primary literature to verify, focus, and guide the techniques I would employ in my own training. I soon had requests from friends for training sessions and programming. In 2007 I discovered CrossFit and that was the impetus to formally pursue training and coaching.
My full list of personal training experience, certifications, and licenses is as follows:
Starting Strength Coach (SSC)
Certified CrossFit Trainer/CrossFit Level 3
NSCA Certified Strength & Conditioning Specialist (CSCS)
Precision Nutrition Level 1 Certified Coach
Catalyst Athletics Level 1 Certified Weightlifting Coach
USAW Club Coach and Advanced Sports Performance Coach
CrossFit Strongman
CrossFit Gymnastics
CrossFit Advanced Gymnastics
CrossFit Powerlifting
CPR/First Aid & AED